FLOORING IN ALAMEDA COUNTY, CA AND SURROUNDING AREAS
A VARIETY OF FLOORING OPTIONS ARE AVAILABLE FOR YOUR HOMES
Today many types of flooring exist. Anew Kitchen and Bath Design Remodeling Experience provides and install many types of flooring. To receive a free estimate, please fill out the form provided.
In order to help in your decision, here are some flooring products which include; Vinyl, Linoleum, Ceramic tiles, Porcelain tiles and Laminate.
These flooring styles are different and each has its advantages as well as disadvantages wood, bamboo and natural stone are also other types of flooring which are used to enhance the homes aesthetic beauty and your design style.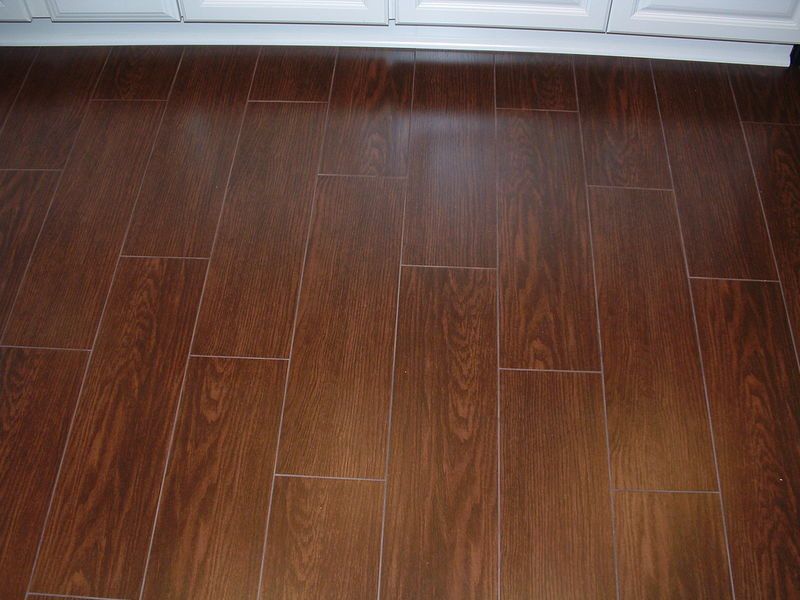 A "wood look" porcelain tile shown to the left. Vinyl comes in a variety of styles and colors. It is usually sold in planks and is low maintenance.
Many colors and styles are available in Linoleum. Linoleum is more of a general term now days that usually means vinyl sheet goods. It will not trap dust or bacteria. Linoleum is also low maintenance.
Ceramic and Porcelain tiles are commonly used in homes. Like Vinyl and Linoleum, Ceramic and Porcelain comes in a variety of styles and colors. However, it also comes in a variety of sizes Flooring tile Wesleyand the lends itself to unlimited design options. Tile is stronger then Linoleum or Vinyl and can withstand minor flooding.
Stone flooring adds an attractive look to homes. Stone tiles come in a variety of colors and designs. It is stronger than ceramic or porcelain tiles and it is low maintenance. Natural stone flooring can bring in some vary distinctive looks into your home.
If you desire flooring that looks like stone, ceramic or wood, is able to resist scratches, dents and cigarette burns and can still look great after 25 years, Laminate is the flooring for you. This material is great and is inexpensive. Don't delay, receive a free estimate today by filling out the form provided. Anew Kitchen and Bath Design and Remodeling Experience is ready to work with you and provide for all of your flooring needs.